Upcoming Classes
3/3/14 – 3/16/14
Writing Meaningful and
Memorable Sex Scenes
4/7/14 – 4/20/14
The Connection Between
POV and Your
Storyteller's Voice
5/5/14 – 5/18/14
Spice It Up
About the Classes
Online classes are presented through Yahoo! Groups, which means attendees can participate on their own schedule. Classes typically run for 2-3 weeks. Upcoming courses and dates are listed to the left. Classes begin on a Monday and end on a Sunday. There is a minimum requirement of 10 attendees for the class to go forward. Send an email to education@rmfw.org with questions. Thank you for your interest in RMFW online classes!
Two Week Class
$25 for members
$30 for non-members
Three Week Class
$35 for members
$40 for non-members
Refund Policy: All but $5.00 will be refunded up to 5 days prior to class. No refunds after 5 days prior to the class.
Writing Meaningful and Memorable Sex Scenes
Presented by Katrina Knights
2 Week Course
Start Date: Monday, March 3
End Date: Sunday, March 16
$25 Members – $30 Non-Member
There's no question about it: sex sells, and the current romance market is thriving on more explicit content than ever before in the history of the genre. However, readers are discerning, and even the most daring content will fall flat if it isn't integrated into the story on an emotional level and on a story level.
This course will show you how to write sex scenes that not only scorch the pages, but carry the story forward and reveal important plot elements or provide in-depth characterization. No more cookie cutter scenes—each sex scene will be integral to the story and specific to the characters involved, drawing the reader into your story and leaving them thoroughly fulfilled—in more ways than one.
Part One: What should a sex scene accomplish? If a scene doesn't drive the story, it doesn't belong there. Learn how to structure these encounters so they're integral to the plot and character development.
Part Two: The structure and dynamic of a sex scene. Learn to build your sex scenes so they draw the reader in and don't fall flat.
Part Three: Different types of sex scenes and how this affects the structure and dynamic of the scene. Look at various ways to approach romantic encounters, including power dynamics and character interaction.
Part Four: The nitty-gritty of structure—emotional and physical touchstones for individual scenes. The interior structure of the scene from sentence to sentence, touch to touch. Move the scene beyond "Wham, bam, thank you, Ma'am (or sir)."
Each part will include a "lecture," resources where applicable, examples from published works, and optional exercises for you to practice tips and get a feel for creating a deeper, more emotional and meaningful scene.
Katriena Knights is a published author of several paranormal and contemporary romances, published by ImaJinn Books and Samhain Publishing. She also writes erotic romance as Elizabeth Jewell, under which name she has been published at Ellora's Cave, Changeling Press and Loose Id. In addition, she is a freelance editor, working with authors at several small publishers including Changeling Press. She also works with authors individually, providing editing and evaluation services through Notes on Vellum (http://notesonvellum.com).
---
The Connection Between POV and Your Storyteller's Voice
Presented by Karen Duvall
2 Week Course
Start Date: Monday, April 7
End Date: Sunday, April 20
$25 Members – $30 Non-Member
Point of view (POV) and voice is not the same thing… or is it? It may not be the same, but the two are strongly connected, and in this workshop we'll explore how, and why, that is. You'll also discover how the voice of your characters influence the voice you use to tell your stories.
This workshop will:
Explore the differences between style and voice
Breakdown the various character viewpoints
Help you determine the right viewpoint for your story
Teach you how to wear your character's skin
Explain character channeling and how to do it
Help you keep your characters in character
Explore how no two characters are created equal
Cover how to get into deep Point of View
Student interaction is encouraged and there will be exercises and homework will be assigned.
Karen Duvall is an award-winning author with 4 published novels and 2 novellas. Harlequin Luna published her Knight's Curse series last year, and her post-apocalyptic novella, Sun Storm, was recently released in Luna's 'Til The World Ends anthology alongside the work of NYT and USA Today best selling authors Ann Aguirre and Julie Kagawa.
Karen has presented writing workshops for a number of conference venues including Rocky Mountain Fiction Writers Colorado Gold Conference, Pikes Peak Writers Conference, Bend Christian Writers Conference, and the Central Oregon Writers Guild.
Karen lives in the Pacific Northwest with her husband and four incredibly spoiled pets. She is currently working on a new contemporary fantasy romance series.
---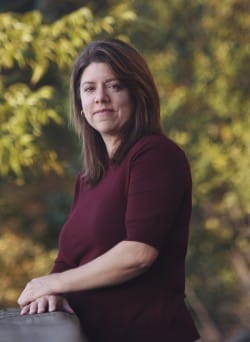 Spice It Up
Presented by Marie Harte
2 Week Course
Start Date: Monday, May 5
End Date: Sunday, May 18
$25 Members – $30 Non-Member
Erotic romance is a booming genre growing by leaps and bounds in today's book world. But many are confused about just what makes a spicy book "erotic." The old adage sex sells has some merit, but an erotic romance is selling much more than sex, but story. Learn what makes a story sexy, erotic, and marketable.
In this two week course, Marie will cover the genre and help you learn how to write passionate, believable scenes about people in love.
Points that will be covered:
What is erotic romance? The differences between erotic stories, erotic and mainstream romance, and that "nasty" word, porn.
Heat levels—from sizzling to melting-your-teeth-fillings hot
Language—provocative colloquialisms and body parts slang
Engaging the emotional as well as the physical in your characters
Pacing and building sexual tension—the key to a good erotic romance
Ready to publish? A list of publishers and websites.
Lessons will be sent three times a week, and exercises will be assigned to encourage student interaction.
USA Today bestselling author Marie Harte has written over 80 books to date, with plenty more to come. She's published with Carina, Ellora's Cave, Loose Id, Samhain, Sourcebooks and Total E-Bound, as well as having self-published titles. The very definition of the hybrid author, Marie has been writing professionally since 2005. She maintains a website and blog at http://marieharte.com and encourages questions and comments. She loves to talk romance.
---